Injured Individuals May Be Entitled to Compensation
Daily, in Texas, across the country and around the world, people are injured in a variety of incidents. Quite often the cause is a simple accident. In those cases, the injured person would care for himself and move on with life.
Unfortunately, many accidents are caused by the negligent actions or inactions of another person or organization. If this happened to you, you may be entitled to file a personal injury lawsuit (also known as a civil suit) to ensure the responsible individual or entity is held accountable for the harm they caused. The bottom line is that you should not be saddled with expenses because someone else behaved inappropriately. You want to recover the maximum compensation for all you have been through.
The laws governing personal injury in Texas and the associated legal processes are incredibly complex.
In order to navigate this effectively, you should engage the services of a seasoned personal injury attorney — one whose experience, knowledge, and approach have proven to be successful in situations like yours.
As part of the claims process, your attorney will need to review the ways your life has been negatively impacted by the injuries you have endured. Understanding this will allow them to accurately calculate the damages to which you are entitled.
Texas Personal Injury Awards
What Are the Three Types of Damages?
Those injured in Texas as a result of the negligence of others may be entitled to compensation. The state identifies three types of damages which they may be awarded: economic, non-economic, and punitive.
While economic damages are easy to calculate, those deemed non-economic (like pain and suffering) can be more difficult to quantify. Your personal injury lawyer can help identify all of your damages and assist you in determining the totality of your losses. Additionally, if your injuries were the result of purposeful or extreme negligence, you may also be entitled to punitive damages. While not commonly awarded, in extreme cases these may be appropriate.
What Are Economic Damages in a Personal injury Case?
Economic Damages Are Quantifiable
Texas's economic damages, like those in most states, focus on the financial losses an injury victim has endured. While the term is relatively simple, the breadth of expenses it covers is considerable. Economic damages include:
Medical and Rehabilitative Costs: This segment of economic damages is extensive as it encompasses all care expenses. In the case of a minor injury, this could simply be a visit to the doctor. Those hurt more seriously can face exorbitant costs as a result of their care. Their expenses may include emergency transport, hospital bills, doctors' bills, physical therapy, medication, medical devices (wheelchairs, crutches, etc.), home care, and long-term care (if necessary).

When filing a personal injury case, you must be careful to identify all of your costs, including the ones already incurred and any you anticipate in the future.

Some serious injuries require a lifetime of care; you want to be sure to accurately estimate your future needs when filing a lawsuit.

Lost Wages (Current and Future): When injured, you may require time away from work to recover. You are entitled to compensation for your lost earnings during these times. Additionally, some injuries require a longer-term rehabilitation, while others prevent people from ever returning to work in the same job they had prior to getting hurt. Your attorney can help you identify the earnings you have already lost, as well as estimate what you would have earned going forward had you not been in an accident. It is critical to accurately identify lost future income as you and your family will need this compensation in order to move forward.
Damage to Your Personal Property: You likely don't realize the value of the personal property with which you travel. Thinks like computers, mobile phones, headphones, bags and briefcases, sporting goods and more, can all be damaged, some beyond repair, in an accident. Repair and/or replacement can be incredibly costly. If your accident was the result of the negligence of another individual or organization, you may be entitled to compensation for these losses. It is important to make a comprehensive list of anything you were carrying or had in your car (should you be in a vehicle accident) in order to make sure you are adequately reimbursed for your losses.
Clearly, economic damages are not from a single snapshot in time. They begin at the time of your accident and look forward from there. So, earning capacity will fall under this category of damages and might include repayment for the lost contributions to your retirement savings plan, bonuses you might have earned, salary increases, and the like. A skilled attorney can help you identify all of these issues.
A Closer Look at Non-Economic and Punitive Damages
Other Losses to which You May Be Entitled
Apart from your economic damages, you may also seek recovery of other types of losses known as non-economic damages, or those that do not have a particular dollar value attached. While more abstract and difficult to quantify, these damages are very real. They may include, but are not limited to:
Pain and suffering
Diminished quality of life
Inconvenience
Disfigurement
Loss of household services
Mental anguish.
Non-economic damages do not have a set monetary value, but they are equally as important as economic damages — if not more so — and should be considered accordingly.
Discuss Your Claim with a Texas Personal Injury Lawyer
An Experienced Professional Can Help You Get the Settlement You Deserve
Assistance from a seasoned personal injury lawyer is critical to not only winning your case but also ensuring that the settlement you receive compensates you appropriately. You see, in addition to proving that negligence was the cause of the accident that resulted in your injuries, your skilled personal injury attorney is also adept at helping you calculate all of your damages.
Costs resulting from injuries can be difficult to quantify. Some, like non-economic damages, are intangible, while others, like economic damages, may be easier to determine but may need to be extended into the future. Your personal injury attorney can help with this, calling in experts when needed, to ensure that your care and the well-being of your family are ensured in the years to come.
If you have questions about which economic damages are recoverable in your case, or what your claim is worth in total, get in touch with an experienced Texas personal injury lawyer at Crain Brogdon, LLP. Their seasoned personal injuries attorneys are well-versed in Texas law, know how the local court systems operate, and are sensitive to your needs. When you engage them, they adopt your goals as their own and put all of their efforts into helping to get you the settlement you need and deserve.
To schedule your free, no-obligation consultation, complete the brief contact form included below or call our firm directly at 214-522-9404 . Keep in mind that there is a statute of limitations in Texas that governs personal injury cases. In most cases, you must file suit within two years of the date of injury. Time is valuable, so act quickly.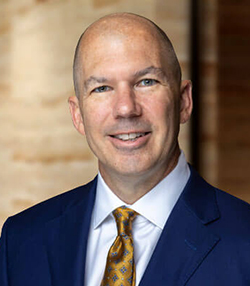 Attorney Robert D. Crain
Robert D. Crain is a nationally renowned personal injury attorney who has been included in lists such as U.S. News' Best Lawyers in America. Additional publications often include Rob on their "Best Lawyers" lists, including Texas Monthly and D Magazine. As a testament to his excellence, he is AV® Rated by Martindale-Hubbell. [ Attorney Bio ]