Accidents happen all too frequently in Texas, and they may cause serious injuries and even death. After a severe personal injury, survivors may be left dealing with physical and emotional pain and trauma, the possibility of property damage resulting from the accident, and financial losses from mounting medical, rehabilitative, and household bills at a time they may be unable to work.
Almost any injury caused by someone else's negligence can warrant a personal injury claim. However, Texas laws regarding personal injury are complicated; insurance companies and their lawyers will attempt to deny your claim or get you to settle for the lowest amount possible, and making mistakes can be costly. Many individuals who have suffered injuries in an accident will often wonder whether it will be worth the extra effort, time, and energy it takes to fight for the repayment of their losses or if they even qualify for a settlement for compensation for their suffering.
Suppose you or a loved one has been injured or someone has died in an accident that was caused by another party's negligence or fault, in most cases. In that case, the chances are that you can qualify to file a personal injury lawsuit against the parties whose negligence caused your accident. While no amount of money can fully compensate for the suffering you are experiencing, a monetary award can alleviate your financial problems and allow you to concentrate on getting well.
One of the most common misconceptions surrounding injury claims is that your injury must have been catastrophic to pursue civil litigation. Although those who suffer from devastating physically traumatic injuries certainly have the right to file a claim. Still, those who endure less severe injuries may also take action against the liable party.
Since many personal injury lawyers offer free consultations, you have nothing to lose by contacting a Texas injury attorney to see if you qualify for a settlement. An attorney has the experience and resources to determine if you have a valid personal injury case, what it should be worth, and who the fault parties may be. Your attorney can negotiate with insurance companies and their lawyers for a fair settlement and help you prepare a case that will give you the best possible chance of getting justice and the compensation you deserve.
What is Considered a Personal Injury in Texas?
Personal injury involves mental and physical injuries to a person caused by someone else's negligence. When you file a lawsuit for personal injury, you are attempting to collect financial compensation from the party that caused you harm. Personal injury lawsuits are civil cases, as opposed to criminal ones.
There are many types of personal injury cases in Texas. Among the most common are cases for:
Vehicle accidents, including, car, truck, motorcycle, and pedestrian accidents
Slip-and-fall situations
Premises liability actions
Dog bites and dog attacks
Product defects and product liability claims
Medical malpractice.
Every type of accident and injury is different, which means each person's life will be affected differently by the injuries they sustained. You can discuss the details of your injuries with your attorney in great detail to learn more about whether your lawyer believes it will be worth your time to pursue a Texas injury settlement.
When Personal Injury Leads to Death
When a personal injury causes death and you have lost a loved one due to someone else's negligence, your attorney may be able to file a wrongful death lawsuit on your behalf. According to Texas law, (Texas Statutes section 71.001) a victim's spouse, children, or parents – or the executor of the estate – may pursue a claim of wrongful death, seeking a damage award to cover financial losses and emotional suffering. In addition, your attorney can help you file a survivor action, which is like a personal injury lawsuit allowed after a death.
How Does a Personal Injury Lawsuit Work in Texas?
To win your Texas personal injury case, your attorney must be able to prove that another party, the defendant in the case, was negligent and at fault for causing the accident that led to your injuries. There are four elements to proving negligence legally, as follows:
Duty – The defendant owed you a legal duty not to cause harm.
Breach – The defendant breached this duty by actions or failure to act
Cause – This breach caused the accident that resulted in your injury
Damages – You suffered physical, financial, or emotional damages as a result.
In some cases, there may be more than one negligent party responsible for your injuries. For example, if you were injured in an accident caused by a truck, in addition to the truck driver that crashed into you, the trucking company and its owner, maintenance personnel who did not maintain the truck properly, the cargo company that loaded the cargo improperly, or the manufacturer of a faulty part that failed may also be negligent and held liable for the accident. Your Texas personal injury lawyer should look to identify all responsible parties, as they all may have insurance and assets that could go towards a settlement.
Damage Awards You May Receive
There are a wide range of settlement amounts possible to recover in a successful personal injury case, from the thousands to millions of dollars. The amount you may receive would depend on the individual circumstances of your case.
Some factors that go into determining settlement amounts include:
The extent, seriousness, and permanence of your injuries
Whether you will need continuing care
Your actual costs for medical expenses, lost wages, and property damage
Your age, family situation, and earning capacity
The availability of insurance and assets to go toward a settlement
The inclination of a particular judge and jury
The skill of your attorney in negotiating, building, and presenting your case.
In a successful case, you may receive compensation that covers both your economic or monetary losses, and your non-economic damages that do not have a specific dollar value but negatively impact your life. These may include:
Medical and rehabilitation costs
Property damage
Loss of income
Cost to modify a home or car, such as to accommodate a wheelchair
Pain and suffering
Emotional and mental anguish
Loss of consortium and loss of enjoyment of life.
The injury itself is not a deciding factor when it comes to qualifying for a settlement, but rather the extent of the injuries, and their impact on your life.
Let us say you were rear-ended by another driver and broke your leg, for example. If you were an avid runner, this bone break could prevent you from being able to continue doing what you love, thereby lessening your quality of life. Not to mention the inconvenience of dealing with a cast for six to ten weeks, ongoing physical therapy, and the massive hospital bills you will incur. All of this will be taken into consideration, so your personal injury lawyer will look to recover an award that covers all of your losses and enables you to go on with your life.
Steps in a Personal Injury Lawsuit
A personal injury lawsuit starts with your initial consultation with your lawyer, who will determine the best way to proceed. Your lawyer most likely will then:
investigate your case to determine what happened, what it may be worth, and who were the negligent parties
gather evidence from photos, videos, and police and medical records
interview witnesses and first responders
file the lawsuit within the Texas statute of limitations
consult with experts to reconstruct the accident and experts who can testify as to how your injuries negatively impacted your life and the costs and treatments you will need in the future
negotiate with the insurance company and their lawyers for a fair settlement
consider mediation or arbitration to reach a settlement
build your case, take it to court, and present it to a judge and jury if necessary.
Get Help from a Texas Personal Injury Lawyer
Suppose you were injured and have received financial losses due to an accident caused by another party's negligence. In that case, you are likely to qualify for a settlement in Texas. If you have additional questions about your next steps after being involved in an accident, reach out to a highly trained Texas personal injury lawyer at Crain Brogdon, LLP. We will give you informed legal guidance and work around the clock to show you why we're always a step ahead of the competition. We will not just represent you; we'll fight for you. And we'll settle for nothing less than the outcome you deserve.
Do not delay as Texas has a statute of limitations (Texas Civil Practice & Remedies Code section 16.003) which sets a deadline for filing a case. In general, you have two years from the date of the accident that led to the injury to file a personal injury lawsuit, and two years to file a wrongful death claim from the day of the death.
We offer a free consultation to discuss the circumstances of your injury and determine the best way to help. There are no fees to you unless and until we win your case, so you have nothing to lose.
OUR CASE IS PERSONAL. — OUR JOB IS TO MAXIMIZE YOUR RESULTS
We serve clients throughout Tarrant, Collin, and Dallas counties. Call us today at (214) 522-9404  to get started while the evidence is fresh and witnesses can be found.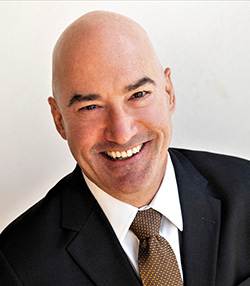 Attorney Quentin Brogdon
Quentin Brogdon has over thirty years of experience and expertise in the field of personal injury trial law. He is board certified in both personal injury trial law and civil trial advocacy. Quentin has received an AV rating from Martindale-Hubbell, the highest possible rating. This rating reflects an attorney's ethics and abilities according to reviews from fellow attorneys. [ Attorney Bio ]