It can be overwhelming trying to figure out what necessary steps to take after being involved in a vehicle accident. If you've been injured, it's essential to seek medical help first and foremost. Once you've begun the recovery process, you can begin dealing with the logistics of your incident. Even if the wreck wasn't your fault, you are usually required to notify your insurance company about the accident.
Although you may need to notify your insurance company about the details of your accident, this doesn't mean you have to file a claim with them. Hiring a Dallas vehicle accident lawyer from Crain Brogdon, LLP. can ensure you're supported as soon as your vehicle accident occurs. That way, you'll understand what proper steps to take in the aftermath of your wreck.
Accepting an Offer From Your Insurance
If you do decide to file a claim with your insurance, they'll look through the details of your case and then offer you a settlement amount. You can assess this settlement amount and then decide whether to accept their offer. Usually, insurance companies won't offer you the full settlement amount that you deserve because profit margins are a higher priority.
Hiring a vehicle accident attorney in Dallas can help to ensure that the liable party pays for your damages. When you sue the liable party versus accepting an offer from your insurance, you'll be more likely to receive the full compensation you deserve.
Reach Out to a Dallas Car Accident Attorney
Having an experienced attorney by your side through the claims process can ease your emotional stress. Ultimately, our goal at Crain Brogdon, LLP. is to ease your financial stress as well. If you're ready to speak with a Dallas vehicle accident lawyer about your claim in more detail, you can schedule a free consultation by calling 214-522-9404 or by filling out the contact form below.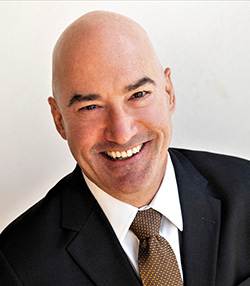 Attorney Quentin Brogdon
Quentin Brogdon has over thirty years of experience and expertise in the field of personal injury trial law. He is board certified in both personal injury trial law and civil trial advocacy. Quentin has received an AV rating from Martindale-Hubbell, the highest possible rating. This rating reflects an attorney's ethics and abilities according to reviews from fellow attorneys. [ Attorney Bio ]