If you or a loved one has suffered a traumatic brain injury, it is important to get medical attention as soon as possible. A qualified medical professional can help determine the extent of the injury and work with you to create an effective treatment plan. Getting the right advice from experienced professionals is key to getting your life back on track following a traumatic brain injury.
Seeking Professional Treatment for Brain Injuries
The first step in seeking professional treatment for a brain injury is to consult with a neurologist or neurosurgeon who specializes in treating head trauma. These medical professionals will be able to assess your condition and provide guidance on both short-term and long-term treatments. Depending on the severity of your injury, they may also refer you to physical therapists, occupational therapists, psychologists, psychiatrists, or other specialized healthcare providers.
In addition to medical treatment, it is important that you take steps to protect your legal rights following a traumatic brain injury. An experienced attorney can help you understand the laws surrounding brain injuries and ensure that your case is handled properly in order to get the compensation you deserve. An attorney may also be able to help you access additional resources such as support groups for people who have suffered similar injuries or financial assistance programs for those with disabilities caused by head trauma.
A critical factor when seeking professional treatment for a traumatic brain injury is also finding an advocate who understands what you're going through that can help guide you through the process of recovery. This could include family members, friends, social workers, therapists, other healthcare professionals, and the best legal representation for you. These are individuals who are familiar with your particular situation and can provide emotional support and counsel during this difficult time.
It's essential that someone has your back throughout this trying period so that you don't feel like you're alone in dealing with this life-changing event.
Traumatic brain injuries can be devastating and require comprehensive care from experienced professionals if recovery is possible. It's important that anyone suffering from head trauma seek out medical attention immediately as well as legal counsel and an advocate who understands their needs in order to ensure that all aspects of their recovery are taken into account when creating a treatment plan.
How Can Crain Brogdon, LLP Help
Our lawyers have years of personal injury law experience working with clients who have suffered traumatic brain injuries. We're dedicated to helping them reclaim their lives after suffering these life-altering events. For both them and their families.
Contact us today for assistance navigating this difficult journey.
We're here for you every step of the way.
This time. And every time.
You deserve the best.
Crain Brogdon, LLP
Catastrophic Injury Lawyers
crainbrogdon.com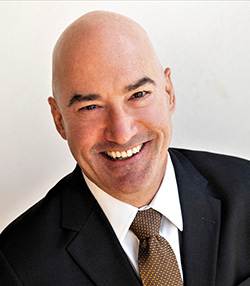 Attorney Quentin Brogdon
Quentin Brogdon has over thirty years of experience and expertise in the field of personal injury trial law. He is board certified in both personal injury trial law and civil trial advocacy. Quentin has received an AV rating from Martindale-Hubbell, the highest possible rating. This rating reflects an attorney's ethics and abilities according to reviews from fellow attorneys. [ Attorney Bio ]