A car crash can be an expensive event, and worse, you're suffering because someone else was careless. You did what you could, but someone else wasn't paying attention to the road, and now you're hurt.
Fortunately, you can seek compensation from the at-fault party, but you may not know how to calculate a Texas vehicle accident settlement. Fortunately, a lawyer from Crain Brogdon, LLP. can help.
Our attorneys understand that making sure you're receiving your full settlement may not be easy. You're struggling with high bills, and your injuries aren't making your claim quicker or easier. Fortunately, the right attorney can help you calculate your settlement and fight back for the full amount you deserve.  
Your Economic Damages after a Car Crash
After an accident, you might be thinking first about the financial losses you've suffered. These damages, called economic damages, should cover the monetary losses you've experienced. For example, your car might be totaled, or you may be unable to work because of your injuries.
Typically, these injuries are easy to calculate, since they have a price tag attached, but make sure you're getting all the damages you should receive. Below are a few examples of the economic damages you might deserve:
Medical costs
Lost income and loss of earning capacity
Property damage
Household services
Finding the Worth of Intangible Damages
Keep in mind, however, that a serious vehicle accident can be a traumatic event. If you've suffered a serious injury, it can impact your life for years to come, causing both economic and non-economic damages. These non-economic damages may not be as simple to calculate, but they're just as important.
When you've suffered physically, mentally, and emotionally, you should receive compensation for that suffering. Often known as pain and suffering damages, your non-economic damages should cover all the things you've lost that may not have a price tag. For example, a severe injury may leave you with permanent, visible scars, so you may receive compensation for your disfigurement.
Finding the amount of these damages usually depends on the severity of the injury and the impact on your life. For example, a more painful injury or one that affects your life to a greater extent may receive more compensation. Losing an arm may be a serious injury for anyone, but for a professional athlete, it can be career-ending. That's a traumatic loss that can be difficult to recover from.  
Get Help Calculating Your Car Accident Settlement
When you've been hurt in an accident in Texas, getting the full settlement you deserve is vital to your recovery. Your settlement will be used to cover the expenses and the losses you've suffered so you can focus on your health.
Unfortunately, if you're not sure how to calculate a Texas vehicle accident settlement, that can be easier said than done. You'll need to ensure you're getting the full amount you need to recover. Luckily, you don't have to fight alone. Instead, a Texas vehicle accident attorney from Crain Brogdon, LLP. can help.
If you're struggling with a Texas car wreck claim, get the help you need, starting with a free consultation. We'll help you seek the settlement you deserve, starting with a call to 214-522-9404 or with submitting the online form below.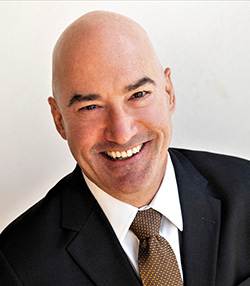 Attorney Quentin Brogdon
Quentin Brogdon has over thirty years of experience and expertise in the field of personal injury trial law. He is board certified in both personal injury trial law and civil trial advocacy. Quentin has received an AV rating from Martindale-Hubbell, the highest possible rating. This rating reflects an attorney's ethics and abilities according to reviews from fellow attorneys. [ Attorney Bio ]