When you are injured in a traumatic accident, the consequences can be devastating. You may be out of work for months on end while you suffer from physical and emotional hardship. Eventually, you may get to a point in your healing journey when you want to file a personal injury claim. If you weren't responsible for causing your accident, this can be the best way to relieve financial stress.  So if you're wondering, "How much is my Texas personal injury claim worth?" – we've provided some useful information here.
At Crain Brogdon, LLP, our lawyers can negotiate on your behalf and work to get you the maximum settlement you deserve. Each case is different, so there is no "average" settlement amount for personal injury claims.  But we give you our commitment that we'll work tirelessly to get the maximum payout possible.  We'll fight to hold all of the liable parties in your accident responsible so you'll feel a sense of closure when your claim is finished. Unlike your insurance company, a Dallas personal injury lawyer at Crain Brogdon, LLC can make sure all of your related damages are included in your claim value.
Why Choose Us
Crain Brogdon, LLP is a law firm made up of award-winning attorneys who excel in their fields of specialty.  We've won $355 million in settlements and jury awards on behalf of clients since the firm's founding in 2001.  These millions of dollars help injured clients and their families put their lives back together after tragedies and move forward.
Attorney Quentin Brogdon has more than 30 years of experience as a successful trial lawyer.  He is board certified in both personal injury trial law and civil trial advocacy, and he has served as President of the Texas Trial Lawyers Association, President of the Dallas Chapter of the American Board of Trial Advocates, and President of the Dallas Trial Lawyers Association.  He's had many other leading roles in his field.  He has been named Top 100 Super Lawyers by Texas Monthly magazine, and he was chosen as one of the Best Lawyers in Dallas by D Magazine.
There are few attorneys as skilled and experienced as our legal team at Crain Brogdon, LLP.  We have achieved outstanding case results, and we provide exceptional client service.  We understand that being injured in an accident can have life-altering consequences, and you don't have to go it alone.  Our legal team is professional, compassionate, and willing to go the extra mile to get the justice you deserve.  To find out more about how we can help, call us at 214-522-9404.
The attorneys at Crain Brogdon, LLP are leaders in the legal field, serving as president and influential board members of several professional associations.
How We Can Help
Our lawyers will never be outdone when it comes to preparing in advance for a lawsuit.  We work countless hours to put together a powerful case for every client.  We will:
Interview eyewitnesses
Gather evidence
Research relevant statutes and case law
Conduct an accident scene investigation
Review police reports
Prepare you and accompany you to depositions
Gather medical records and prognosis evaluations
Monitor your treatment and rehabilitation
Hire expert witnesses, if needed
Negotiate aggressively with defendant's representatives
Take a case to trial and argue in front of a jury, if needed.
We are committed to crafting a strong legal case on your behalf, and we'll fight aggressively for your rights.  We want you to focus on your medical recovery, so let us take care of all things legal.  After all, that's why you hire us.
Contact Our Experienced Attorneys
Damages You Can Recover in Personal Injury Claims
Most insurance companies account for your medical expenses when calculating a personal injury payout, but they fail to account for all of the other ways in which the accident has affected your life. There are numerous damages you can recover in a personal injury lawsuit, and it's important that all of these damages be examined in order to maximize your settlement.
Economic damages will include any financial losses you've suffered from both the accident and your resulting injuries. This includes your medical expenses, both present and future; property damages you've experienced; and any loss of income from being out of work.  It also includes loss of future earnings if you're disabled.
Non-economic damages should also be monetized and included in your claim value. These damages include how the accident affected you emotionally, such as pain and suffering, loss of enjoyment of life, scarring and disfigurement, and loss of consortium.
Depending on the circumstances of your accident, punitive damages (also known as "exemplary damages") may also be awarded by the judge. These damages are designed to punish the defendant because they acted willfully in their negligence and to send a message to other would-be wrongdoers.  Punitive damages in Texas are capped at the greater of $200,000 or two times the amount of economic damages, plus the amount equal to non-economic damages up to $750,000.
How Is a Settlement Amount Calculated?
As stated above, there is no "average" settlement amount for personal injury claims because each situation is unique.  In general, the more serious the injury, the higher the settlement amount.  Other factors that can impact the way a settlement amount is calculated include (a) the insurance coverage/financial resources of the defendant, (b) the number of defendants, (c) the impact on your future ability to earn a living, (d) the amount of property damage, and (e) whether punitive damages are awarded.
Determining Fault in Texas
Texas follows a "modified comparative fault" or "proportionate responsibility" rule when more than one party shares blame for an accident. (Code – CIV PRAC & REM § 33.001).  This means that even if you are partially at fault for an injury accident, you can still recover some damages as long as your portion of fault is 50% or less.
In most car accident cases, the jury is asked to calculate two things based on the evidence: the total dollar amount of the plaintiff's damages, and the percentage of fault that belongs to each party. Under the modified comparative fault rule, the plaintiff's damages award is reduced by a percentage equal to his or her share of fault.
For example, let's say you were driving your car 7 miles per hour over the speed limit, and a pick-up truck ran through a red light and smashed into the side of your vehicle.  Let's say you were found to be 20% at fault for the accident (speeding), and the pick-up truck driver was 80% at fault.  If the total damages awarded were $400,000, then you would receive $320,000 ($400,000 minus 20%, or $80,000).
Personal injury statutes can be complicated.  Let Crain Brogdon, LLP be your trusted advocate and make the law work in your favor.
What Are the Different Types of Personal Injury Claims?
There are several different types of claims that could fall under the "personal injury" label, and our attorneys at Crain Brogdon, LLP can represent you in any of these.  They include:
A "wrongful death" claim is a personal injury claim in which the injured party died.  In a successful wrongful death claim, you can recover not only economic and non-economic damages, but you can also recover funeral and burial costs.
Statute of Limitations in Texas on Personal Injury Claims
The statute of limitations for Texas personal injury claims is two years (Texas Civil Practice & Remedies Code section 16.003).  The clock starts on the date of the accidental injury or from the date a victim is diagnosed with injuries caused by the accident. If a victim misses the two-year window to file a claim, a judge can dismiss your case.  So, time is of the essence.  You don't want to miss your opportunity to get the justice you deserve.
Contact a Dallas Personal Injury Attorney Today
When you hire an attorney from Crain Brogdon, LLP., you can rest assured that your claim value will be maximized, because we won't leave out any details or damages when assessing your case or your injuries. To speak with a Dallas personal injury lawyer about the value of your claim, call 214-522-9404 to schedule a free consultation or fill out the contact form below.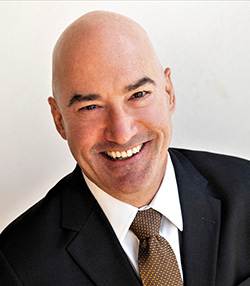 Attorney Quentin Brogdon
Quentin Brogdon has over thirty years of experience and expertise in the field of personal injury trial law. He is board certified in both personal injury trial law and civil trial advocacy. Quentin has received an AV rating from Martindale-Hubbell, the highest possible rating. This rating reflects an attorney's ethics and abilities according to reviews from fellow attorneys. [ Attorney Bio ]