Boating, swimming, and water sports offer a great way to beat the summer heat in Texas, but when there's a notable lifeguard shortage, you may find yourself dealing with the tragedy of a drowning accident.
Whether you've been injured during a drowning incident or lost a loved one through the negligence or bad behavior of others, you could end up fighting insurance companies determined to wear you down until you accept a fraction of what you're due or drop your claim altogether.
This is the last thing you need when recovering from an accident or mourning the loss of a loved one. Luckily, you don't have to do it alone. The caring and experienced attorneys at Crain Brogdon, LLP are always available to provide the legal advice, support, and representation you need. We handle all of the details so you can focus on what's important — your health and family.
You probably have a lot of questions. Why did this accident occur? Why is there a lifeguard shortage? Am I eligible for compensation to cover medical bills, lost wages, funeral costs, and other expenses? How can I fight the insurance company for the settlement I deserve?
Our qualified attorneys are available 24/7 to answer your questions, and it's easy to schedule your free, no-obligation consultation. Call Crain Brogdon, LLP today at 214-522-9404 to speak with a caring and compassionate legal professional and discover if you have a case.
Why Choose Us?
Experienced Drowning Accident Attorneys You Can Trust
At Crain Brogdon, LLP we've proudly helped clients fight for compensation since 2001. Our team of qualified professionals brings over 125 years of combined legal experience to the table.
Our team has secured over $355 million in a wide range of personal injury claims, including several multimillion-dollar settlements, verdicts, and awards.
Our experienced attorneys have served as presidents or board members of legal associations, bringing diverse experience and perspectives to the table that help us formulate strong legal strategies for every client and case.
How Our Caring Legal Team Makes Your Life Easier
Surviving a drowning incident may entail a long, difficult road to recovery, and the trauma of losing a loved one to drowning can stay with you for the rest of your life. You need a law firm that not only has the skill and experience to fight the legal battle ahead but also has compassion for your situation and goes the extra mile to minimize your stress.
At Crain Brogdon, LLP you can always expect:
Personalized customer care
A team that treats you like family
24/7 availability to address your questions and concerns
Open communication and transparency for your peace of mind
Free case review and contingency services for zero out-of-pocket expense
Comprehensive legal support so you don't have to worry about a thing.
Our process includes investigating your case and collecting the evidence needed to prove liability. We use this to create the strongest case on your behalf so we can negotiate a fair settlement. We're always prepared to take your case to court, if necessary, to fight for the compensation you deserve in the wake of a drowning accident that results in injury or death.
Skilled Texas Attorneys that Fight for You and Your Family
The Support You Need During a Drowning Injury Lawsuit
When you're injured or lose a loved one due to the negligence or bad behavior of others, you shouldn't have to pay for it. You need a qualified attorney with the experience to navigate the tricky legal waters of an injury claim so you have the best opportunity to secure needed compensation.
Crain Brogdon, LLP provides exceptional legal advice and representation, as well as a trusted support system. We treat our clients with incredible care and concern, and we go above and beyond to create a strong case for settlement, so you can focus your attention on caring for yourself and your family.
We Know How to Fight Insurance Delay and Denial Tactics
Even when there aren't extra dangers for swimmers due to lifeguard shortages, mishaps can occur on the water, leading to injury or death. Unfortunately, insurance companies may delay or deny your claim for compensation. They have the time and resources to wait you out, hoping you'll accept less money, give up, or run out your statute of limitations to file a lawsuit.
The highly-trained and experienced legal team at Crain Brogdon, LLP has spent years fighting insurance companies, and we're familiar with their tactics. We have the knowledge and skill to counter their every move and help you get the settlement you deserve.
Whether you're filing a personal injury lawsuit or need a wrongful death lawyer, the professionals at Crain Brogdon, LLP are in your corner. Call us today at 214-522-9404 to get the ball rolling on your claim recovery.
Drowning Injury Lawsuit FAQs
Before you decide to move ahead with a drowning incident lawsuit, you may have questions and concerns. Part of our job as your legal team is to help you feel comfortable and confident with your decision to seek legal recourse. Here are a few of the most frequently asked questions we receive.
Is there a statute of limitations to file a drowning injury lawsuit in Texas?
The statute of limitations to file a personal injury lawsuit in Texas is two years from the date the accident occurred. The same time limit applies to filing a wrongful death lawsuit.
Who can file a drowning accident claim?
If you've been injured in a drowning accident due to another person's negligence or bad behavior, you may have a personal injury claim. If you've lost a loved one to a drowning accident, you may be eligible to file a wrongful death lawsuit if you are the surviving spouse, child, or parent of the deceased person.
What if I'm partially liable for the accident?
Texas has contributory negligence laws, which means that if more than one person is found to be at fault for the accident, each can be held partially liable. This modified comparative negligence statute assigns each responsible party a percentage of liability, which can impact your ability to seek compensation and the amount of damages you receive.
You must be assigned 50% or less fault in the incident to file a personal injury lawsuit. If you are deemed to be 51% or more at fault, you have no case for compensation.
What compensation can I expect?
There are a few different types of compensation associated with personal injury claims. These include economic damages for expenses like medical bills, rehabilitation, lost wages, and loss of future earnings.
You may also claim non-economic damages, such as pain and suffering, emotional distress, loss of limb, scarring or disfigurement, loss of enjoyment of life, and loss of companionship, among other things.
Finally, you may be awarded punitive damages if the action or inaction of the faulty party is considered particularly egregious. Potential compensation is calculated on a case-by-case basis.
How long before I receive compensation?
The time needed to negotiate a settlement or conduct a courtroom trial will vary from one case to the next. It could be as little as a few months or as much as a few years, depending on the complexities of the case, the evidence available, and other factors.
What is the cost to hire a drowning accident lawyer?
The compassionate team at Crain Brogdon, LLP understands the stresses and difficulties you're facing when you suffer a drowning accident and decide to file a lawsuit.
We don't want to add to that, which is why we not only offer a free consultation, but if we take your case, we work on contingency. This means you won't pay a cent upfront for our services. We only get paid when we negotiate a settlement or win a favorable verdict in your case.
Will I have to go to court?
We always do our best to negotiate a fair settlement on your behalf, but we are also prepared to litigate your case in the courtroom setting. In some cases, this is the best way to fight for the compensation you need to pay medical bills, replace lost wages, and account for your pain and suffering.
We understand you have questions, and you can call us 24/7 to learn more about your case and what we do.
Why Is There a Lifeguard Shortage?
Are There Dangers for Swimmers Due to Lifeguard Shortages?
The COVID-19 pandemic upset the global economy and job market in ways no one could have predicted, and the ripple effects continue to be felt today. One impact was that many people had to rethink their employment paths and prospects due to loss of employment, job furloughs, and other factors. Service industries were hit particularly hard.
In Austin alone, the city has managed to fill roughly half of its 750 lifeguard positions this year. Despite the dangers for swimmers due to lifeguard shortages, it's unclear how long it will take for the number of qualified applicants to increase.
Contact the Experienced Drowning Accident Lawyers at Crain Brogdon, LLP Today
Whether you need a premises liability lawyer after suffering a drowning incident in a public pool or you've lost a loved one to a boating accident at the lake, the caring and qualified team at Crain Brogdon, LLP has the training and experience to tackle your drowning injury lawsuit.
Contact us today at 214-522-9404 to schedule your free, no-obligation consultation and learn more about how we can help you.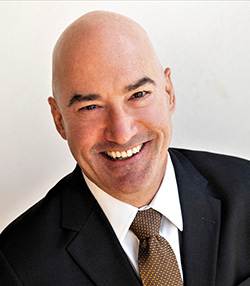 Attorney Quentin Brogdon
Quentin Brogdon has over thirty years of experience and expertise in the field of personal injury trial law. He is board certified in both personal injury trial law and civil trial advocacy. Quentin has received an AV rating from Martindale-Hubbell, the highest possible rating. This rating reflects an attorney's ethics and abilities according to reviews from fellow attorneys. [ Attorney Bio ]