If you've been injured in a vehicle accident in San Antonio, your first reaction will undoubtedly be a state of shock. Once you've gone to the hospital and begun the recovery process, you may start to consider taking legal action against the liable party or parties in your wreck. The financial burden from your injuries can be overwhelming, and you shouldn't have to bear this burden alone.
The first step in filing a legal claim against the at-fault party will be proving their negligence in court. In order to prove negligence, you'll need to provide tangible evidence for how the wreck happened. One form of evidence will be your vehicle accident report.
At Crain Brogdon, LLP, a San Antonio vehicle accident lawyer can help you obtain your accident report quickly. This report can help you seek the maximum compensation possible for the injuries you've suffered.
The Texas Public Information Act
The Texas Public Information Act, originally known as the Texas Open Records Act, was approved by the Legislature in 1973 and says that the government is meant to serve the people as opposed to being the master of the people. This act makes "information collected, assembled, produced, or maintained in the course of transacting public business" open to the public.
There are some exceptions to what information is made public, including personnel records, pending litigation, real estate deals, and trade secrets. Typically, only the front page of a police report will be made public to avoid the hindrance of criminal prosecution. Information collected and maintained by the judiciary is also exempt from the Texas Public Information Act.
Request an Accident Report
In the city of San Antonio, requesting an accident report is fairly simple and can be done in person, by phone, or online. Accident reports cost six dollars, and an accident report request form must be filled out with the payment. If you want to request an accident report in person or by mail, the San Antonio Police Department Records Office is located at 315 S. Santa Rosa in San Antonio, Texas.
Payments are accepted in the form of cash, checks, or money orders.
Other Requests
There are multiple other requests that can be made through the San Antonio Police Department Records Office, and some of these documents may also be helpful in proving negligence during your vehicle accident lawsuit. These requests can include:
Incident reports
Background checks
Police records
Offense reports
Criminal history
Fingerprints
Contact a San Antonio Car Accident Lawyer
If you're hoping to file a claim for compensation against the negligent party in your vehicle accident, knowing how to get an accident report can be helpful. While you may know who was liable for causing your injuries, having tangible evidence is what will help win your case and award you the settlement you deserve. At Crain Brogdon, LLP, we're here to help you seek justice and find closure.
If you're ready to speak with a San Antonio vehicle accident attorney about your case, you can schedule a no-obligation consultation by calling 214-522-9404 or by filling out the contact form below.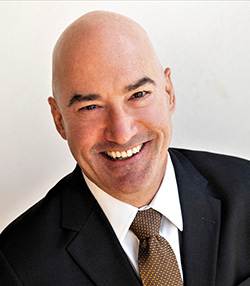 Attorney Quentin Brogdon
Quentin Brogdon has over thirty years of experience and expertise in the field of personal injury trial law. He is board certified in both personal injury trial law and civil trial advocacy. Quentin has received an AV rating from Martindale-Hubbell, the highest possible rating. This rating reflects an attorney's ethics and abilities according to reviews from fellow attorneys. [ Attorney Bio ]