After you've been involved in a motor vehicle accident in Houston and have made the decision to pursue a civil claim against them, gathering the evidence needed to support your case will be critical.
One of the most important pieces of evidence that can help you win is having the accident report taken by the Houston police at the scene of the accident. To learn more about how you can obtain this accident report, read on.
Contacting the Records Division
Get the Houston police file form CRB3, or the Texas Police Officers' Accident Report form, and file it with the Texas Department of Transportation (TxDOT). These reports will not be available to you until up to eight days after they are filed.
In order to obtain the accident report, you will need to provide the incident number, the location and date of the accident, and the information of the parties involved and submit it to the Records Division. You can do this by mail, online, or in person.
Motor Vehicle Accident Report Fees
To get your Houston accident report by mail, you'll need to include a self-addressed envelope, the above-mentioned information, form H.B. 2633, and a $6.00 money order or check payable to the City of Houston, all mailed to the following address:
HPD, Records Division
1200 Travis
Houston, TX 77002
If you would prefer to obtain your report in person, you can head over to the same address as above and head to the Records Division on the first floor. You should bring the same information you would include if requesting your accident report by mail and be prepared to pay the $6.00 fee.
Finally, you can purchase your accident report online. The online accident report purchase price is $7.50 and is only available through a redacted copy. Full accident reports can only be obtained through the mail or in person.
Consult with a Houston Car Accident Lawyer
You may or may not know all of the details you'll need to include in your accident report, or you may still be recuperating and unable to obtain one on your own. If this is the case, you can contact a Houston vehicle accident lawyer at Crain Brogdon, LLP..
Our firm can not only help you get your accident report, but we could represent you through the entire claims process so you can do what's possible to recover the compensation you deserve. Just give our office a call at 214-522-9404 or complete the online contact form below to schedule your free claim review.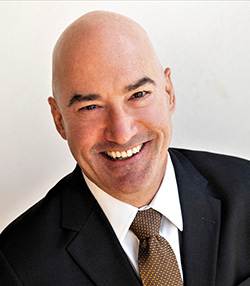 Attorney Quentin Brogdon
Quentin Brogdon has over thirty years of experience and expertise in the field of personal injury trial law. He is board certified in both personal injury trial law and civil trial advocacy. Quentin has received an AV rating from Martindale-Hubbell, the highest possible rating. This rating reflects an attorney's ethics and abilities according to reviews from fellow attorneys. [ Attorney Bio ]