Dallas workplace accident lawyers encounter heartbreaking situations every day. The sad reality is that many Texans do dangerous work, and serious injuries result from accidents every day.
If a member of your family died at work, you may be entitled to compensation. However, in order to pursue it, you'll likely have to file a wrongful death lawsuit.
Here, we go into detail on what to expect from a legal action like this.
Understanding Workplace Accidents in Texas
Deadly workplace accidents are more common than you might think in the Lone Star State. According to data from the Bureau of Labor Statistics, 533 people lost their lives on the job in Texas in 2021, with construction and transportation being the functions with the highest death rates.
Machinery Malfunctions
Modern workplaces, especially in industries like manufacturing, construction, and agriculture, rely heavily on machinery. Malfunctions can lead to devastating accidents, including:
Incidents involving gears or other machine parts
Electrocution due to improper wiring
Loose parts falling from machines and hitting workers.
Slip and Fall Incidents
Slip and fall accidents are among the most common causes of workplace injuries and can happen in any type of workplace —from an office space to a construction site. Wet floors without proper signage, loose carpeting, poor lighting, or cluttered workspaces can all lead to these accidents. Though most slip and fall accidents do not result in fatalities, some can, particularly if they cause head injuries.
Exposure to Toxic Substances
Employers involved in manufacturing, chemical processing, and agriculture regularly expose their workers to various kinds of toxic substances. These give rise to instances of poisoning, burns, respiratory diseases, or long-term health complications like cancers, particularly if proper safety protocol is not followed.
Lack of Proper Training or Safety Equipment
In high-risk industries like construction, proper safety procedures are critically important. If workers do not receive the correct training and safety equipment on the job, the risk of a deadly accident increases exponentially.
Vehicle Accidents
Truckers, taxi drivers, and farm workers are among those who take to the roads every day as part of their jobs. With over 4,000 fatal crashes in Texas in 2021, vehicle incidents are a huge risk for all drivers, including those who drive for work. Factors that increase the risk of a fatal road accident include:
Driver fatigue, which is a prevalent issue in the long-haul trucking industry
Improper training
Lack of vehicle maintenance
Distracted driving
Intoxication from alcohol or drugs.
If you can show that one of these factors contributed to the driving accident that claimed your loved one's life, this will improve your chances of establishing negligence and succeeding in a wrongful death lawsuit.
How Does Workers' Compensation Affect Wrongful Death Claims?
Ordinarily, if someone else's negligence results in the death of someone close to you, a wrongful death lawsuit would be your first option in terms of seeking compensation. If someone died following a slip and fall accident in a grocery store, for example, you might be entitled to file a wrongful death suit against the owner of the business. However, when a fatal accident occurs at the deceased's place of work, the situation is a little different.
Workers' compensation is a benefit employers must provide to the families of employees who lose their lives on the job. It means you'll be entitled to receive a percentage of your loved one's income as compensation; however, the rules also prevent you from filing a wrongful death lawsuit against your loved one's employer once they're paying worker's comp benefits as required.
However, you may still be able to file a lawsuit against a third party if they were responsible for your loved one's death. For instance, if the deceased lost their life while driving for work because the negligent driving of another road user caused an accident, you may name that driver as a defendant in your wrongful death suit.
Wrongful Death Claims in Dallas
A wrongful death occurs when a person's death is caused by the "wrongful act, neglect, carelessness, unskillfulness, or default" of another person or entity, per the Civil Practice and Remedies Code. There are some factors that are essential for a wrongful death case to succeed, including:
Negligence or intentional wrongdoing by another party.
A direct causal relationship between this party's conduct and the death. This means the defendant's negligence or intentional action must be the actual cause of what happens, rather than some other factor. For example, if your loved one died in a car accident while on the job, but the evidence shows that the crash came about because they were driving carelessly, you won't be entitled to compensation. This is true even if another driver on the road at the time was driving negligently, as long as their negligence was not the primary contributor to the accident.
Surviving beneficiaries, including spouses, children, and parents, who have suffered monetary losses as a result of the deceased's passing. This might include lost wages from the deceased, medical expenses, funeral costs, and other expenses.
Who Can File a Wrongful Death Claim?
Not just anyone can file for wrongful death. The rules in Texas require that you be either a spouse, child, or parent of the deceased person. Siblings, or more remote relations, are not entitled to wrongful death compensation.
If family members do not file a wrongful death lawsuit within three months of the date of death, only the personal representative has the right to do so. The personal representative can file suit at their own discretion unless all the deceased's family members lodge an objection.
If the deceased filed a personal injury claim and won damages for the incident that caused their death before their passing, it might impact the viability or value of a wrongful death claim.
Compensation in Wrongful Death Claims
There are various types of damages you may be entitled to in the event of a settlement or verdict in your favor. These include:
Lost earnings from the deceased. This may include any money or benefits the deceased person missed out on because of their accident prior to their death, as well as future wealth they would likely have earned.
Funeral and burial expenses.
Medical expenses incurred by the deceased person after their accident and before their death.
Mental anguish endured by the deceased's family.
Loss of companionship and loss of consortium suffered by the spouse of the deceased person.
Frequently Asked Questions (FAQs)
What's the difference between a wrongful death claim and a survival claim?
A wrongful death claim seeks compensation for the losses the deceased's family members personally suffer due to the death of their loved one, such as funeral costs, loss of companionship, emotional distress, and lost potential earnings.
A survival claim, on the other hand, is somewhat like a personal injury claim that the deceased could have filed had they lived. It's brought by the personal representative of the deceased's estate and seeks compensation for the pain, suffering, medical expenses, and other damages that the deceased person endured between the injury and their death.
How long does a Dallas wrongful death lawsuit take?
The duration of a wrongful death lawsuit in Texas can vary based on several factors, including the complexity of the case, the number of parties involved, the court's schedule, and the willingness of the parties to settle. While some cases might settle within months, others, especially those that go to trial, can take years.
Are there caps on compensation in Texas wrongful death claims?
While there is no cap on the amount that can be awarded for economic damages, such as lost earnings, there are limits on noneconomic damages and punitive damages (damages intended to punish the defendant, rather than compensate the plaintiff).
Can I file a claim if my loved one was partly at fault for the accident?
Texas follows the "modified comparative negligence" rule. This means that if your loved one was partially at fault for the accident leading to their death, you can still recover damages from a wrongful death claim. However, the total amount of compensation may be reduced by the percentage of fault assigned to the deceased. If your loved one is found to have been more than 50% at fault, you might not be able to recover any damages.
Choosing the Right Person to Handle Your Case
Losing a loved one is among the hardest things you'll ever have to do, especially when it happens as a result of an accident. Adding a complex legal action and an uncooperative defendant to the situation can make it too much to bear.
Don't walk this difficult path without the right support system behind you. The Dallas wrongful death attorneys at Crain Brogdon are prepared to look after every aspect of your legal battle and provide you with the backing you need to start a new chapter in your life.
Contact us today to schedule a free initial consultation. You can reach us on our contact page or call us at (214) 522-9404.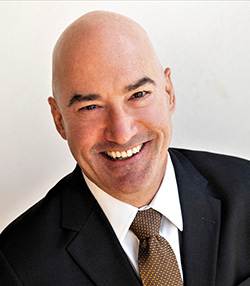 Attorney Quentin Brogdon
Quentin Brogdon has over thirty years of experience and expertise in the field of personal injury trial law. He is board certified in both personal injury trial law and civil trial advocacy. Quentin has received an AV rating from Martindale-Hubbell, the highest possible rating. This rating reflects an attorney's ethics and abilities according to reviews from fellow attorneys. [ Attorney Bio ]