Injuries on Private Property
You deserve justice when you've been injured through negligence or lack of care by another person, business, or third party. At Crain Brogdon, LLP, we are a qualified and experienced law firm with years of experience helping Texas residents with their injury lawsuit needs.
Filing an injury lawsuit can be stressful, and we're here to help you every step of the way, from the first phone call to the final judgment. We also seek to inform all our clients and answer all their questions, so the injury lawsuit process is less confusing.
One common question is, "Who is liable for an accident on private property in Texas?" This is an understandable concern as injuries can lead to an assortment of costs for the injured party, including:
Medical treatment
Lost wages
Other expenses, depending on the nature of the injury.
This is why establishing who is liable is so crucial in matters of financial compensation.
Establishing Liability on Private Property
In the general sense, property owners are responsible for maintaining their property to reasonable safety standards. This is true for both commercial and private property. Lack of proper upkeep can lead to dangers that can cause injury to others.
There are also other considerations to keep in mind. The nature of your visit is important for private properties, such as homes. You may be there for business purposes, or you may have been invited for a social visit, such as visiting a friend. The purpose of your presence on the property could have a bearing on the owner's liability.
When you've been hurt, reach out to Crain Brogdon, LLP today at (214) 522-9404.
Residential and Commercial Properties
If you are an invitee, you have been invited to a residential property for business purposes. In this situation, the property owner must take reasonable safety measures. The homeowner can be held liable if an invitee is injured due to negligence.
If a visitor is there for any non-business purpose (as a licensee), such as a guest or simply visiting, then the property owner must inform their guests of any dangers that may not be apparent. For commercial properties, there are higher standards of care for keeping the property safe for visitors and preventing injuries.
Commercial property owners must inspect their property and correct any issues that create dangerous conditions. A preventable hazard on a commercial property that has not been properly addressed can create liability if someone is hurt.
A common example is a wet floor that has been left unmarked or uncleaned, creating a safety hazard. Whether a property is commercial or private, the owner legally must meet baseline standards for visitor safety.
The Danger of Neglected Property
When you've been injured on private property due to the negligence of the owner, proving liability is a key part of receiving a settlement for the amount you are due. At Crain Brogdon, LLP we will fight for you and collect all the evidence needed to prove your case.
Negligence by a property owner is not a minor thing. When a property is left unsafe or neglected, this can lead to severe injuries. Common injuries can include:
Back injuries
Broken bones
Injuries to the spine
Head injuries
Bleeding, etc.
A neglected property does not only look run down — but it can also be dangerous. If you have been hurt due to a negligent property owner, you may be owed compensation. Call us today at (214) 522-9404 to learn more about your options.
Proving Negligence
You need an experienced injury attorney to prove your case when you've been hurt. When you have been injured on someone else's property in Texas, having legal representation you can depend on is one of the most important steps in ensuring your side of the story and all the evidence is presented to the court.
When you work with us, we will prove the core elements of your case. These include proving that:
The private property owner had a duty to keep their property safe.
There was negligence or lack of care from the property owner.
Due to these hazardous conditions, you have been injured.
There is supporting evidence of your injuries such as:

Medical bills
Witness statements
Other supporting facts.
How Proving Negligence Can Be Complicated
Some factors can make the establishment of liability for private property a challenge. For example, on commercial property, in many cases, the business owner does not directly own the property and is instead a tenant.
The business owner, property owner, or both could be liable if you're injured. Another complication in an injury on private property is the idea of shared liability. That is, the property owner and the injured party may both be found partially liable.
The degree of liability can vary. The property owner may be found most liable, but you can still be found liable to some degree for the incident. Tex. Civ. Practice & Remedies Code § 33.013 defines many of these concepts.
These are just some examples of the complexity of establishing liability when you've been injured on private property.
However, with our help, we will adequately establish negligence no matter how complex your case is.
You Deserve the Best Legal Representation
At Crain Brogdon, LLP, we advocate for all our clients. We understand how much a severe injury can impact your life. When you've been hurt, being worried about your family, your recovery, your career, and how you will pay your bills is only natural.
You shouldn't also have to be worried about proving the negligence of a private property owner. When you hire our law firm, we will take all the steps needed to gather evidence, build your case, and develop a strong claim so you can receive all the compensation you are due. While we're working for you, this gives you the time and space you need to recover and heal.
For over 20 years, we have been helping people to receive justice. If you have been injured on private property, contact us today via our website or call us at (214) 522-9404 and get a free consultation.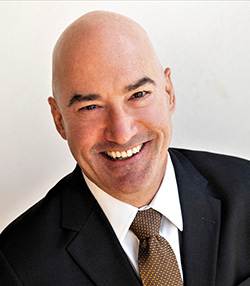 Attorney Quentin Brogdon
Quentin Brogdon has over thirty years of experience and expertise in the field of personal injury trial law. He is board certified in both personal injury trial law and civil trial advocacy. Quentin has received an AV rating from Martindale-Hubbell, the highest possible rating. This rating reflects an attorney's ethics and abilities according to reviews from fellow attorneys. [ Attorney Bio ]