Swimming pools are expected to be safe for adults and children, but when pool owners fail to maintain and operate their pools properly, you and your loved ones suffer because of this negligence. The negative impact of such injuries on your life cannot be ignored. You deserve justice for damages suffered.
Too many accidents happen in and around swimming pools which may lead to injuries and sometimes even death. A third party's negligence should not damage your life; you deserve to be compensated for your injuries. If you're searching for a personal injury lawyer in Texas, Crain Brogdon, LLP, is a law firm with years of experience helping Texas residents with their injury lawsuit needs.
Most people who have suffered such injuries have a lot of questions. When is a public swimming pool liable for accidents? How does swimming pool injury liability work? Who is at fault for a swimming pool accident?
At Crain Brogdon, we offer free initial consultations for people with questions about personal injury cases. Our experienced attorneys also give sound advice, support, and vigorous representation of our clients.
When is a Public Swimming Pool Liable for Accidents in Texas?
A common misconception is that for you to file injury claims, your injuries need to have been crippling. To qualify for an injury settlement, the extent of the injuries and their impact on your life is the deciding factor. Your accident does not need to result in a severe physical injury for you to be eligible for compensation. An accident resulting from the negligence of another party that has negatively impacted your quality of life allows you to file a claim.
Pool owners are held up to certain standards under the law. Codes, rules, and regulations guide pool owners and how they maintain the pool to ensure the safety of visitors. Injuries and death that occur on the premises due to a failure to meet these standards by the pool owner may make such an owner liable.
When pool owners fail to do due diligence by providing safety equipment and warning signs, accidents such as drowning, near-drowning, and slip and fall accidents occur. Such accidents may result in bone fractures, traumatic brain injuries, spinal cord injuries, and death.
However, for you to file a claim in Texas against a pool owner for accidents suffered on the premises, your status as an entrant is a crucial factor to consider. Whether you were an invitee, licensee, or trespasser will affect whether you can recover compensation.
How Does Swimming Pool Injury Liability Work in Texas?
Premises liability is a legal concept that determines who is liable when an accident occurs within a building, land, or other premises due to the condition or use of one of its structures, equipment, etc. The duty of a landowner is dependent on the classification of his visitor:
Invitees are pool patrons who use public pool facilities that are free or used for a fee. The pool owners have a duty to keep all equipment in top condition and announce any potential hazard by way of its attendants or warning signs
Licensees are guests invited to use the pool on private property. The pool owner is expected to warn the guest of any danger that is not obvious to the average person.
Trespassers are those using the pool who weren't granted permission and are not owed any duty as long as the pool owner doesn't cause intentional harm. However, the attractive nuisance doctrine is an exception to the trespasser rule.
Are Children Trespassers Protected by Law in Texas?
The doctrine of attractive nuisance helps protect children when they are the trespassers. In Texas, pool owners are expected to treat the trespassing child as an invitee when there is "a device of unusual attraction" to children that may cause harm to them. This duty burdens the pool owners to provide adequate protection against foreseeable dangers and proper warnings to alert people of dangers.
Not every pool accident, however, can be attributed to the pool owner's negligence and filed under premises liability. In some cases, the pool owner follows all the necessary laws and maintains equipment in excellent condition while providing notice of potential danger, yet you may still get injured. Product liability may allow you to file a claim against a manufacturer of a product used in the premises of the pool that caused the injury.
Who Is at Fault for A Swimming Pool Accident in Texas?
To claim negligence on the defendant's part, you must prove that all four elements of negligence are present. All these elements must be present in your situation:
A duty of care
Breach of that duty of care
Causation due to this breach
Damages and injuries were suffered as a result.
Losses That Can Be Recovered from A Swimming Pool Injury
Damages you may recover from your swimming pool accident includes:
Medical expenses
Lost wages
Pain and suffering
Wrongful death.
These economic and non-economic damages suffered are calculated to determine the compensation. However, it is essential to note that you must file a claim within two years to ensure you receive compensation. Texas has a two-year statute of limitation on premises liability claims.
Meet With a Texas Premises Liability Lawyer
A Texas premises liability lawyer can help you determine the merit of your claim. If you have suffered an injury or have questions about what to do after a swimming pool injury, reach out to our seasoned Texas premises liability lawyers at Crain Brogdon, LLP. We have been helping people to receive justice for over 20 years. We also offer free initial consultation to injury victims across the state. We will review your case and take appropriate action to seek compensation.
You can schedule a meeting TODAY with a Crain Brogdon LLP Premises Liability Lawyer by giving our office a call at 214-522-9404 or contact us online via our website.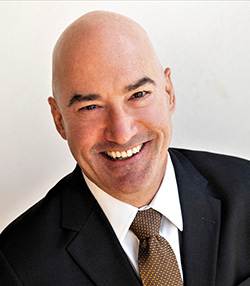 Attorney Quentin Brogdon
Quentin Brogdon has over thirty years of experience and expertise in the field of personal injury trial law. He is board certified in both personal injury trial law and civil trial advocacy. Quentin has received an AV rating from Martindale-Hubbell, the highest possible rating. This rating reflects an attorney's ethics and abilities according to reviews from fellow attorneys. [ Attorney Bio ]