Accidents happen frequently, and those involved are often hurt. Treatment for these injuries and their impact on lives can be costly. Managing these expenses can be life-changing for both the individuals involved and their families.
When the accident was the result of the negligence of another, those living in Texas may be compensated for their losses, which the law categorizes as economic and non-economic. When you're injured in an accident, you need to have more than just your economic damages covered. An accident can leave you suffering for years — not just financially, but mentally and emotionally, as well. You should be compensated for those damages, too.
The lawyers from Crain Brogdon, LLP can help you calculate the total value of your damages, not just your financial losses.
Why Choose Crain Brogdon, LLP?
We Are Uniquely Qualified to Help You
Accidents are traumatic, and the effects they have on your life are broad-based. In addition to managing the economic burden resulting from them, the emotional toll is often considerable. Because you may be entitled to compensation for these non-economic damages, working with a seasoned Texas personal injury attorney is critical.
That said, you want to choose your representation carefully. Taking time to evaluate your attorney's knowledge and experience, approach to service, and reputation is important; you want to work with someone on whom you can rely. Their performance will play a significant role in the settlement you receive.
The attorneys at Crain Brogdon, LLP have a proven reputation for maximizing personal injury settlements.
Reach out to our personal injury attorneys at 214-522-9404 for help in determining all of the damages to which you are entitled and managing the legal process to realize them. We are ready to go to work for you immediately.
When you work with Crain Brogdon, LLP you leverage the value of our firm's: 
More than two decades of experience serving the local community.
Significant success; we have won more than $355 million dollars for our clients.
Outstanding reputation: Quenton Brogdon, one of our partners, is a leading personal injury attorney whose work is well-regarded. He has been published extensively and is a frequent presenter on webcasts throughout the state. Then Attorney Robert Crain gave pro bono representation of 9/11 World Trade Center Victims.
Client-focused approach: We commit the range of our resources to you and are always available to answer your questions and address your concerns.
Complimentary consultations: During these meetings, we gain a better understanding of your unique situation and you learn more about the powerful representation we provide.
In addition to our extensive understanding of the law, we are well-versed in helping our clients recognize and calculate the entirety of their damages, including those which fall under the label of non-economic. While these may be challenging to quantify, they are very real, and our clients deserve to be compensated for them.
Accident Victims in Texas May Be Entitled to Damages
Understanding Economic Damages vs. Non-Economic Damages
The broad range of personal injury damages that accident victims encounter are identified by Texas law as economic or non-economic.  These categories are designed to encompass the costs associated with accidents, providing a framework under which they can be recovered.
Economic damages are easily quantifiable as they have specific dollar values attached. These can include medical costs, future medical costs (for ongoing injury), care costs if necessary, lost wages, and lost long-term wages (if the victim is unable to return to work in the capacity they had prior to the incident). You can see how it is possible to assign a direct dollar value to these.
On the other hand, non-economic damages are considerably more difficult to quantify, but are equally as important.
Non-Economic Damages Are Intangible
As mentioned, not all damages have a price tag attached, yet these non-economic damages are often just as impactful.
 In order for justice to be served, non-economic damages must be addressed.
Accidents often cause emotional or mental suffering which is difficult to calculate. For example, while you know how much it will cost to treat injuries like broken bones (simply look at your medical bills), you might not know the worth of the loss of enjoyment of life that you've suffered.
These damages can be hard to calculate, but with the right tools and assistance from your Texas lawyer, you will be able to better quantify them.  While they are intangible, you'll need to address them to fully recover from your injury. Non-economic damages include:
Mental anguish
Loss of security
Pain and suffering
Loss of companionship.
How to Calculate Non-Economic Damages
Once you've determined that you've suffered non-financial damages and should be compensated, you will have to place a value on these losses.  Unfortunately, because your non-economic damages don't have a singular, quantifiable cost, they may be more difficult to estimate.
Fortunately, your Crain Brogdon, LLP lawyer has the tools and resources necessary to help.  Typically, these damages are calculated by determining their impact on your life and the severity of your suffering. For example, if your injury affects your career or enjoyment of life, you might receive more compensation for your suffering than another person whose life was not as severely affected.
Let's say that you suffered a back injury, one which is painful and limits your range of motion. You would be entitled to some compensation for the impact this has on your life. However, a more devastating accident could result in a serious spine injury, one which severs the spinal cord and could leave a victim paralyzed from the point of the injury down. Because the suffering is more severe, the second injury may be worth more, even though the injuries are similar in some ways.
Clearly, non-economic damages can vary. Some of the issues that will be taken into account when quantifying them include how severely you are injured, how long your recovery will take, whether you are permanently disabled, and whether you were partially at fault.
Additionally, in Texas, non-economic damage calculations are determined utilizing the multiplier method.
This uses the value of your economic losses to determine those which are non-economic. Based on the severity of your injuries, you will be assigned a number between 5 and 1.5, with the most serious injuries resulting in a higher number. Your total economic damages are multiplied by the assigned multiplier, resulting in your non-economic damages compensation.  Our Texas injury lawyers are experienced in building strong cases designed to maximize your multiplier.
Frequently Asked Questions Regarding Non-Economic Damages
Our Crain Brogdon, LLP Personal Injury Lawyers Provide the Answers
As an accident victim, you have a lot to manage. Recovering from your injuries requires time, patience, and resources. When your accident was the fault of another, you may be entitled to damages. While economic damages (direct costs including medical care and lost wages) are easy to understand and identify, non-economic damages can be confusing. Below we have shared some of our clients' most common questions regarding them, along with our answers.
The insurance company contacted me with a settlement offer. What should I do?
Immediately refer them to your Crain Brogdon, LLP attorney. It is likely that this offer will not compensate you fully; non-economic damages may even be excluded. Our attorneys will leverage our experience to negotiate on your behalf, helping to maximize your settlement.
Will I have to testify regarding my pain and suffering?
If your case goes to trial, yes, you will likely have to testify. While we will call expert witnesses to establish baseline information regarding your injuries and the pain that typically results, in the end you are your most valuable witness.  Your firsthand account of the impact the accident had on your life is incredibly powerful.
How long do I have to file a claim for non-economic damages?
According to the statute of limitations in Texas, personal injury claims which include non-economic damages must be filed within two years. There are some exceptions, however. Our Texas personal injury lawyers can determine whether these impact you.
What is loss of consortium, and is it considered a non-economic damage?
When an individual suffers an injury that severely impacts their life,  their loved ones may suffer because they no longer experience the same level of companionship and affection in their relationship. This intangible is called loss of consortium and is classified as non-economic damage.
I was partially responsible for my accident; will that impact the non-economic damages that I receive?
Yes, it may.  Texas is a comparative fault state. This means if you are found to be partially responsible for the accident, your settlement can be reduced by the percentage of fault assigned to you. This is referred to as proportionate responsibility.
What types of injuries can result in an award for non-economic damages?
A host of injuries could result in circumstances where non-economic damages are appropriate. These include, but are not limited to,  brain injuries, spinal injuries, head and neck injuries, broken bones, and even injuries to internal organs.
Of course, this list of questions is not all-encompassing. Reach out to us to schedule a consultation during which we can address all of your concerns.
You May Be Entitled to Both Economic and Non-Economic Damages
Seek Out a Texas Attorney to Fight for Your Full Compensation
When you've been injured due to the negligence of another individual or organization, you need to have more than the costs of your bills covered. You also need compensation for your nonfinancial losses, which may be considerable. But what are non-economic damages and how do you calculate them in Texas? If you're struggling with this question, contact a lawyer from Crain Brogdon, LLP.
When you've suffered a major injury, you need the assistance of a seasoned attorney to make sure you get the full compensation to which you are entitled.  Starting with a free consult, our lawyers will help identify the entirety of your damages, determine their worth and ensure you're seeking the full compensation you deserve.
Contact our personal injury attorneys as soon as possible; time is always an issue in cases like this. We can be reached at 214-522-9404.  Our team is ready to go to work for you immediately. We will handle all aspects of the legal process so you can focus on your recovery. When you engage us, we assume your goals as our own and fight tirelessly to get you the compensation you deserve.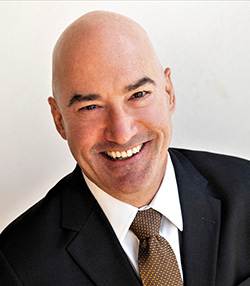 Attorney Quentin Brogdon
Quentin Brogdon has over thirty years of experience and expertise in the field of personal injury trial law. He is board certified in both personal injury trial law and civil trial advocacy. Quentin has received an AV rating from Martindale-Hubbell, the highest possible rating. This rating reflects an attorney's ethics and abilities according to reviews from fellow attorneys. [ Attorney Bio ]