When you've been in a serious vehicle accident in Dallas, you'll need all the evidence you can find to prove your claim and get your compensation. In some cases, your vehicle accident report can help you recover, using the police officer's report to verify your own statements about the case.
That means that first you'll need to know how to get an accident report in Dallas. Fortunately, the process is usually simple, especially with the help of a personal injury lawyer from Crain Brogdon, LLP.. While you'll need to prove that you should have access to this information, and while you may need to take further steps for this report, you should have access to your report when you need it.
Gather Your Information about the Auto Crash
When you're seeking a crash report, you'll first need to gather information about the parties involved. Typically, that means you'll need to provide your information, first, to show that you were one of the parties involved in the auto accident. If you weren't directly involved in the incident, you might still need access to help the person involved, who may be a spouse or other loved one.  
You'll also need to provide the location and date of the car wreck. This information will help the people in the records department ensure that they're providing the information you need for your case.
If you have it, it can also help you to have the Police Service Number. This number can help them narrow your search further, ensuring that the right documents are available. Once you have as much of this information available as possible, you'll be ready to request your Dallas accident report.  
File Your Accident Report Request
When you're ready to file your request, first make sure that the report should be ready. Accident reports are usually available within five to seven days after the car crash, so if yours isn't available yet, you and your Texas lawyer can continue checking in to get your report.
Once the crash report is available, you'll need to submit the information necessary to receive your documents. They'll take that information, as well as your fee, and prepare your report.
Once this step is complete, you'll choose to receive your accident report either in person or by mail. From there, you should receive the information you need to get your Dallas injury claim started.
Get Help with Your Dallas Accident Claim
Now you know how to get an accident report in Dallas. However, just knowing how to get your accident report doesn't help you with the next steps, and you may not be sure how to use that information to maximize your compensation. Fortunately, you don't have to deal with your claim alone.
Instead, contact a lawyer from Crain Brogdon, LLP. about your accident report and how you can best use it. Starting with a free consultation, we'll help you make the best decisions for your claim when you've been hit by another driver.
Ready to fight back for your compensation? Get help using all your evidence by calling 214-522-9404 or by filling out the following online form.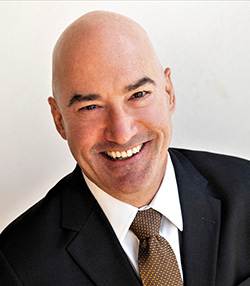 Attorney Quentin Brogdon
Quentin Brogdon has over thirty years of experience and expertise in the field of personal injury trial law. He is board certified in both personal injury trial law and civil trial advocacy. Quentin has received an AV rating from Martindale-Hubbell, the highest possible rating. This rating reflects an attorney's ethics and abilities according to reviews from fellow attorneys. [ Attorney Bio ]