When you've been injured in an accident and someone else is responsible, you can hold them accountable by bringing a personal injury claim against them in civil court. Your lawyer will conduct a thorough investigation in order to establish culpability, and then they will begin calculating the value of your claim.
However, determining just how much your damages amount to, monetarily speaking, can be more of a challenge than you might think. Below we examine the types of damages you'll be able to seek in Texas and how we will calculate the value of your losses.
The Value of Your Economic Damages
We will start by taking a complete inventory of your economic damages. These are the ones that have had a direct influence on you financially and might included losses such as lost wages, damage to your earning potential, property damages, and any medical bills, equipment, and installation fees you incur.
This portion of our calculations is relatively simple, as we will total up the amount of these bills to figure out what they amount to. From there, we will move on to a review of your non-economic damages.
How Your Non-Economic Losses Will Be Considered
Your non-economic damages are the ones that are more of a challenge to quantify, as there is no set monetary value attached to each of them. These types of losses might consist of the loss of enjoyment of life, pain and suffering, your scarring or disfigurement, the loss of companionship and love, emotional distress, your inconvenience, and the loss of household services, to name a few.
It will be up to your lawyer to figure out which method of calculation will result in the most favorable outcome in your case. For example, your lawyer might choose to calculate your non-economic damages on a per-diem basis, or they could decide that it's best to use the multiplier method, where your economic damages are multiplied by a certain factor depending on the extent of your losses.
In any case, it's important to remember that your lawyer will choose whichever method will help you to achieve maximum repayment of the damages you endured at the hands of another.
Speak with a Texas Personal Injury Lawyer
Check out our FAQs to learn more about the personal injury process in Texas. And when you're ready to take the recovery of your damages into your own hands, reach out to an experienced Texas personal injury lawyer at Crain Brogdon, LLP.. You can schedule your free, no-obligation consultation today by filling out the quick contact form we have provided below or by giving our office a call at 214-522-9404 .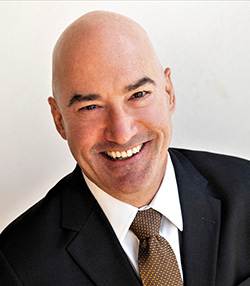 Attorney Quentin Brogdon
Quentin Brogdon has over thirty years of experience and expertise in the field of personal injury trial law. He is board certified in both personal injury trial law and civil trial advocacy. Quentin has received an AV rating from Martindale-Hubbell, the highest possible rating. This rating reflects an attorney's ethics and abilities according to reviews from fellow attorneys. [ Attorney Bio ]