The death of a loved one comes as a shock and tears your life apart. This event is even more difficult to deal with when another party is responsible for that death. You feel as though your loved one was ripped away from you before they should have been. You are right — and you can take legal action to partially correct that wrong. With the help of a personal injury attorney from Crain Brogdon, you may be able to receive compensation for the loss of someone precious to you. But that leaves one important question: "How long does it take to settle a wrongful death claim in Texas?"
Why Do Wrongful Death Lawsuits Take So Long?
No one wants a wrongful death lawsuit to take a long time. The plaintiff is suffering emotionally and probably financially as well. The longer they have to wait for a trial to conclude, the more they suffer. And their attorney doesn't want the lawsuit to stretch out either. The defendant doesn't want the case to take a long time because they are paying their attorney by the hour. Even the defendant's attorney doesn't want it to last a long time because a long case can go awry in any number of ways.
If no one wants wrongful death cases to stretch on, then why do wrongful death lawsuits take so long? The answer primarily has to do with the bureaucracy of civil lawsuits. Even if both sides want an expedited process, the court sets the timetable, and most Texas courts are overburdened with civil cases. You might have to wait a year or more just to have your case scheduled. Usually, the lawsuit goes pretty quickly once it gets to trial, but the delay before the trial begins can be interminable. And if either side appeals, that can add years to the case.
Speeding Up a Wrongful Death Case
The most effective way to speed up a wrongful death case is to make sure the case never goes to trial. That is one of the main reasons that wrongful death cases usually end with a settlement rather than a jury trial. If both sides negotiate a fair settlement, then the courts never get involved. That can take years off the length of a case. So, in that event, how long does it take to settle a wrongful death claim in Texas?
The answer to that question is still variable, but it usually takes much less time to settle than it takes for a lawsuit to end. The length of the claim depends on the following factors:
Time required to collect evidence
Type of claim
Time required to calculate damages
Length of negotiations.
Each of these factors can delay the case, depending on the circumstances of the death. Your attorney will try to minimize how long it takes, but they won't cut corners to do so. Unfortunately, sometimes the answer to "How long do wrongful death cases take in Texas?" is "Longer than you'd like." But that is a better answer than "Not long, but you are getting hardly any money."
Evidence Collection
The longest part of any claim is usually the time it takes to collect evidence of fault. Unfortunately, the victim isn't available to be interviewed. This means that your attorney will have to rely on other evidence to prove liability in the case. Typically, they will need to collect:
Police records
Medical records
Witness interviews
Personnel files, or employer records, if your loved one died due to a workplace incident
Video
Expert testimony.
All of this evidence takes time to collect. Your attorney will try to speed up the process, both to limit the amount of time you have to wait for compensation and to avoid falling afoul of the statute of limitations on wrongful death cases. Typically, it will take a few months to collect all the evidence.
Damage Calculations
Calculating damages for a wrongful death requires your attorney to determine both economic and non-economic damages. Economic damages reflect how your finances were harmed by the death of your loved one. Thus, for example, if your spouse would likely have worked at a $50,000-a-year job for roughly another 10 years, you have lost approximately $500,000 in economic damages. These numbers may seem complicated to determine but are actually pretty simple to calculate based on actuarial tables and by using employment records.
The more complicated calculations involve non-economic damages. These represent compensation you get for your suffering and the loss of companionship. They are higher if you are eligible for punitive damages. It is more difficult to calculate fair values for these damages because there is no expense sheet or wage record to represent them.
If punitive damages aren't involved, this usually won't increase the time it takes to collect evidence. However, if punitive damages are justified, evidence collection will probably take months or years longer.
Negotiations
How long does it take to settle a wrongful death claim in Texas? Typically, negotiations are the fastest part of the settlement process. Once your attorney has collected as much evidence as they think they need, they present their case to the opposing counsel or insurance company and request a specific settlement amount based on that evidence. The other party usually only takes a few weeks to confirm your evidence and agree to a value.
Type of Claim
More than anything, though, the type of claim you have will affect how long it takes for your claim to get settled. If your loved one died in a motor vehicle accident of some type, that will probably be a relatively quick case, ending in a few months. However, if your loved one died due to something like a defective product, you could be looking at years of legal wrangling, even if your case ends in a settlement.
How Long Do Wrongful Death Cases Take in Texas?
Unfortunately, there is no definitive answer to this question, at least not in the abstract. If you present your case to an experienced personal injury attorney and provide all the evidence you have access to, they can usually give you a good estimate.
If you have lost a loved one due to the careless or reckless actions of another, you deserve compensation for the unbearable loss you have suffered.
Call Crain Brogdon today at (214) 522-9404 to schedule a free consultation with a personal injury attorney.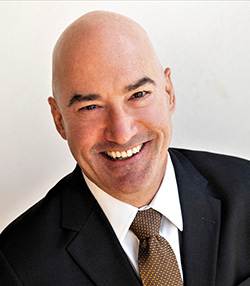 Attorney Quentin Brogdon
Quentin Brogdon has over thirty years of experience and expertise in the field of personal injury trial law. He is board certified in both personal injury trial law and civil trial advocacy. Quentin has received an AV rating from Martindale-Hubbell, the highest possible rating. This rating reflects an attorney's ethics and abilities according to reviews from fellow attorneys. [ Attorney Bio ]