When you're injured in a car crash, getting the full compensation you deserve may be vital to your recovery. Unfortunately, you might be worried about taking your claim to the courtroom. You may even be thinking, "How do vehicle accident court proceedings go?"
Fortunately, we at Crain Brogdon, LLP. understand how confusing and unsettling a vehicle accident claim can be. That's why we'll help you fight back when you're heading to the courtroom. We'll help you get started, and we'll help you work to get the full recovery you deserve.
You'll Present Your Claim
Once you've filed your claim within the two-year limit and have gathered all the necessary evidence, you'll present that evidence to the courtroom. Your personal injury attorney can help you gather this evidence, and they'll present your evidence to the court.
This evidence should show that the other person was careless with your safety, leaving you badly injured. For example, you might present video footage that they were driving aggressively, causing your car crash. If they were convicted of a DUI after the accident, this conviction can support your claim as well.
You'll have some time to present this evidence, showing the judge that you've suffered at their hands and that you deserve compensation for that suffering. Once your first opportunity to speak has concluded, however, you'll then have to deal with the defense's argument.
Dealing with the Defense
Your vehicle accident claim doesn't center solely around your experiences and evidence. Instead, the defense will also have their turn to present evidence and show their side of the story. Typically, this means that they'll have a chance to address your claims and dispute them.
Worse, you may need to defend your claim when they present their evidence. For example, they may not dispute the fact that they caused the auto accident, but they may also claim that you weren't innocent. They may claim you were driving distracted, for example, leaving you unable to avoid a serious accident.
Unfortunately, if you don't fight back, in Texas these claims may reduce your compensation by the amount you're found responsible for. That leaves you with less compensation to recover with after your accident.
Because of this, you'll need to be prepared, not just for your claim, but for the claims that the defense may make. They typically won't want to pay for your damages, so you may need to fight back with the help of your attorney.  
Get Help in the Courtroom
When you're facing a lawsuit after an auto wreck, understanding your claim is important, especially when you may be heading to the courtroom. However, understanding what to expect when you're in court can also affect your personal injury claim.
So, how do vehicle accident court proceedings go? Typically, you'll get the answers you need about what happens in the courtroom from your lawyer, who can help you recover. At Crain Brogdon, LLP., we want our clients to know what to expect before they set foot in the courtroom. As such, we'll review your vehicle accident claim and discuss what you may need to know, starting with a free consultation.
Ready to get started on your claim? Reach out for help understanding your court proceedings. To begin, call 214-522-9404 or fill out the online form below.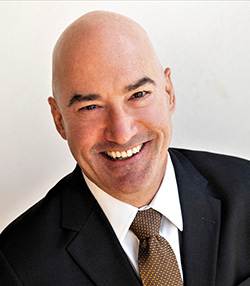 Attorney Quentin Brogdon
Quentin Brogdon has over thirty years of experience and expertise in the field of personal injury trial law. He is board certified in both personal injury trial law and civil trial advocacy. Quentin has received an AV rating from Martindale-Hubbell, the highest possible rating. This rating reflects an attorney's ethics and abilities according to reviews from fellow attorneys. [ Attorney Bio ]