Many individuals who have suffered injuries in an accident will often wonder whether it will be worth the extra effort, time, and energy it takes to fight for the repayment of their losses, or if they are even entitled to compensation for their suffering. 
Below, we go into greater detail about when you might qualify for a Texas injury settlement, and how your attorney will calculate the total value of your claim.
Extent and Impact
One of the most common misconceptions surrounding injury claims is that your injuries need to have been catastrophic in order to pursue civil litigation. Although those who do suffer from devastating physically traumatic injuries certainly do have the right to file a claim, those who endure less severe injuries may also take action against the liable party. 
The injury itself is not a deciding factor when it comes to qualifying for an injury settlement, rather the extent of the injuries, and their impact on your life.
Let's say you were rear-ended by another driver and broke your leg, for example. If you were an avid runner, this bone break could prevent you from being able to continue doing what you love, thereby lessening your quality of life. Not to mention the inconvenience of dealing with a cast for six to ten weeks, ongoing physical therapy, and the massive hospital bills you will incur. 
Every type of accident and injury is different, which means each person's life will be affected differently by the injuries they sustained. You can discuss the details of your injuries with your attorney in great detail to learn more about whether your lawyer believes it will be worth your time to pursue a Texas injury settlement.
Losses You Could Recover in Your Lawsuit
As previously mentioned, you may not be aware of some of the losses you could recover if you choose to file a claim. The example above discussed things such as inconvenience, medical expenses, and loss of enjoyment of life, but you may also be able to seek repayment for the following damages:
Pain and suffering
Loss of income
Property damage
Damage to earning capacity
Scarring and disfigurement
Loss of consortium
Meet with a Texas Personal Injury Lawyer
If you have additional questions about your next steps after being involved in an accident of any kind, reach out to a highly trained Texas personal injury lawyer at Crain Brogdon, LLP.. 
We provide complimentary claim reviews to injury victims across the state, and when you are ready to take advantage of this opportunity, you can schedule yours by giving our office a call at 214-522-9404 or submitting the online contact form included below.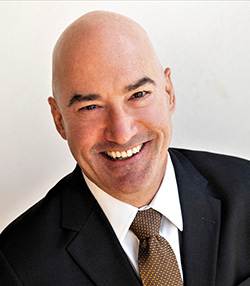 Attorney Quentin Brogdon
Quentin Brogdon has over thirty years of experience and expertise in the field of personal injury trial law. He is board certified in both personal injury trial law and civil trial advocacy. Quentin has received an AV rating from Martindale-Hubbell, the highest possible rating. This rating reflects an attorney's ethics and abilities according to reviews from fellow attorneys. [ Attorney Bio ]